Galerías de arte en Chelsea, New York
Chelsea es el barrio de la ciudad de New York donde se concentran el mayor número de galerías de arte, es decir, un lugar de perdición.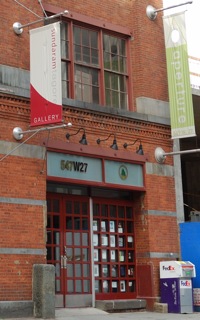 Allí pasé parte de mi primer día en la ciudad, entre las avenidas 10th y 11th, recorriendo las galerías desde la calle 27th hasta la 20th, entre otros lugares.
Me gustó la idea que cada piso de cada planta de un edificio fuera un lugar para el arte. En la 547 West 27th Street entré en todos los que estaban abiertos (6 pisos).
En el espacio artístico de Aperture Foundation, fundación dedicada a la fotografía, me gustó la obra expuesta de Charles Lindsay con sus experimentales Carbon Soundscapes y la fotografía en blanco y negro Charis (1936) de Edward Weston.
Sputnik Gallery es una galería que expone fotografía rusa contemporánea. Presentaba Children's project de Irina Davis, una serie de retratos de niños en orfanatos. Irina nos acerca a esas criaturas abandonadas de una manera muy sencilla, con luz natural, minimalista y sin caer en los tópicos.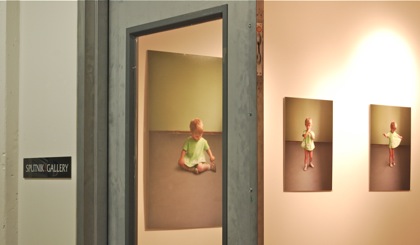 En Montserrat Contemporary Art Gallery me encontré con los espectaculares mundos de Andy Thomas.
Y pude ver Paula pictures, los retratos de Hendrik Kerstens, en Witzenhausen Gallery. Son fotografías que hace a su hija en diferentes situaciones. Me llamó la atención el parecido con los retratos de Vermeer y el atrezzo utilizado. Kerstens también participa en la exposición Dutch Seen: New York Rediscovered, en el Museum of the City of New York.
Y por último, en M.Y. Art Prospects, destacar los curiosos árboles pintados de Takako Azami. Entre otras, Oaklander books estaba cerrada…
Únicamente me quedaron por ver unas 200 galerías de arte y me faltó asistir a una fiesta de apertura de una exposición en Chelsea.
Tendré que volver 😉
Leave a Reply