Fran Simó muestra sus fotos por primera vez en New York, participando en la exposición colectiva Picturing an Ethical Economy. Ayer acudió a la recepción.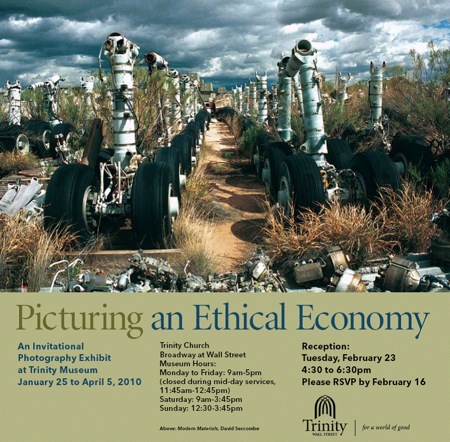 Una exposición internacional de fotografía documental que nos muestra el estado actual del capitalismo y sus consecuencias, además del pensamiento alternativo sobre la economía.
Las 4 fotos de Fran, que forman parte de su serie Es lloga, muestran una de las consecuencias actuales de nuestra economía: "Thousands of small shops are closing. Lot of people works in thats shops, but no one apparently care about them."
Podrás verlas hasta el 5 de abril de 2010, en el Trinity Museum de Wall Street.
¡Enhorabuena Fran!