Teatro de sombras de Cengiz Özek
El karagöz es el teatro de sombras turco. El pasado verano pude asistir a una función en Barcelona, la obra The Garbage Monster de Cengiz Özek.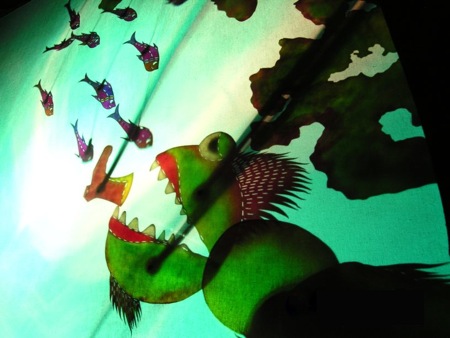 El protagonista es un pez cuyo trabajo es limpiar los mares. Pero se convierte en un monstruo al haber comido demasiada basura. Pero él es un monstruo de buen corazón…
Me encantó. Lo increible es cómo una única persona da vida a todos los personajes, hace los diálogos, la música y la iluminación. ¡Impresionante!
Me quedé con ganas de ver The Magic Tree.
Leave a Reply